Dosing and administration for JANUVIA® (sitagliptin)
JANUVIA: Always once-daily dosing
Administer 1 tablet once daily with or without food
Recommended dosing
---

100 mg; 1 tablet, once daily
---
Recommendations for use in renal impairment
---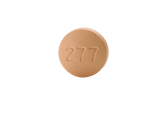 eGFR ≥45 mL/min/1.73 m2 to <90 mL/min/1.73 m2
No dosage adjustment is required
100 mg; 1 tablet, once daily
---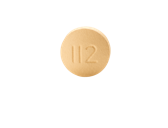 eGFR ≥30 mL/min/1.73 m2 to <45 mL/min/1.73 m2
Moderate renal impairment
50 mg; 1 tablet, once daily
---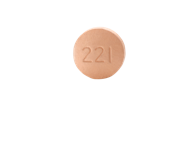 eGFR <30 mL/min/1.73 m2
Severe renal impairment or end-stage renal disease requiring hemodialysis or peritoneal dialysis
25 mg; 1 tablet, once daily
---
Tablets not shown at actual size.
eGFR = estimated glomerular filtration rate.
There have been postmarketing reports of worsening renal function, including acute renal failure, sometimes requiring dialysis. A subset of these reports involved patients with renal impairment, some of whom were prescribed inappropriate doses of sitagliptin. A return to baseline levels of renal impairment has been observed with supportive treatment and discontinuation of potentially causative agents. Consideration can be given to cautiously reinitiating JANUVIA if another etiology is deemed likely to have precipitated the acute worsening of renal function.
Assessment of renal function is recommended prior to initiating JANUVIA and periodically thereafter. A dosage adjustment is recommended in patients with moderate or severe renal impairment and in patients with ESRD requiring hemodialysis or peritoneal dialysis.
The dosing adjustment for JANUVIA is necessary to achieve plasma concentrations of JANUVIA similar to those patients with normal renal function.1
Lower doses of an insulin secretagogue or insulin may be required when coadministered with JANUVIA to reduce the risk of hypoglycemia.
Reference
Bergman AJ, Cote J, Yi B, et al. Effect of renal insufficiency on the pharmacokinetics of sitagliptin, a dipeptidyl peptidase-4 inhibitor. Diabetes Care. 2007;30(7):1862–1864.